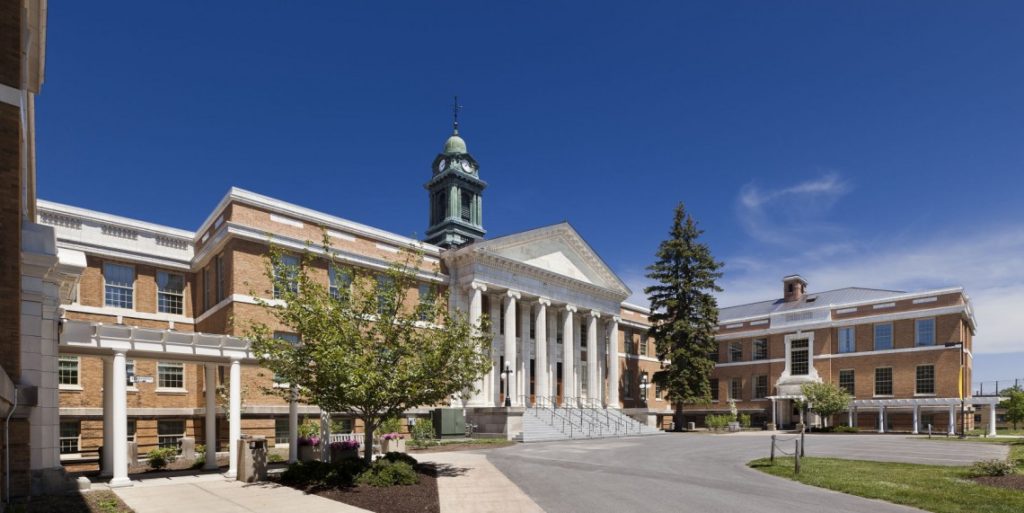 Food and Activities
Thursday Evening
Alumni Association meeting
Dinner at Red Sun
Mug Night at Old City Hall – Nu Chapter has requested that we not wear Fraternity letters to this venue.
Friday Morning and Afternoon
Most meetings will take place in Marano Campus Center on SUNY Oswego's campus. We will also be using Lanigan Hall for GA on Friday morning.
Friday will have a variety of workshops, meetings, and other special activities. Alumni Association is hosting two workshops this year!
The New Major Christian D. Kutschinski Award for Outstanding Chapter: How to Win
A Panel Discussion: Leveraging Fraternity Experience in the Professional World
General hanging out and city exploring is sure to happen today as well!
Saturday Morning and Afternoon
A continuation of National Business, including National Officer elections, will be conducted during General Assembly in the morning and afternoon.
Banquet will be in the evening. Banquet gives Brothers and Brothers' Others the opportunity to dress up, have a nice meal, and socialize. Banquet will be held in Hewitt Union Ballroom right on campus.
At Banquet there will be two fundraisers:
Silent Auction, with proceeds to benefit the Alumni Association's grant-giving Music Maker's Fund
Penny Wars, benefiting the National Scholarship Fund #coinvention
Sunday Morning/Afternoon
Where We'll Be
Hotel
There is a block of rooms reserved at the Quality Inn & Suites Riverfront  Each room has two queen beds.  The block rate is for $114/night and allows for cancellation.
The hotel offers free breakfast & wifi, along with use of the gym at their sister hotel, the Best Western Plus, next door. There is a bar & grill located on the lower level as well.
To book in the block, or to get more information on the refund policy, please call (315) 343-1600. The block is under "Mu Beta Psi National Convention". The last day to book in the block is February 20!
Meetings
Friday meetings will be at the Marano Campus Center on campus.
General Assembly
The General Assembly will be at Lanigan Hall on campus.
Banquet
Convention will be held at the Hewitt Union Ballroom on campus.
Important Stuff
Registration, payment, and t-shirt orders can be found on the convention website.
Agendas, schedules, and pickup/drop off information coming soon.
Convention Hashtag
Hashtag TBA.
Contacts
Garrett Cooperman, AA President: 704-351-1026
Ryan Pacheco, Nu MAL