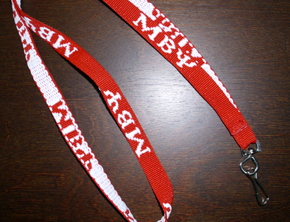 Lanyards are red with white letters and contain a swivel attachment for keys. The strap is 1/2″ wide.
Honor cords are 54″ long with 4" chainette tassels on each end.  The cords have 2 strands of red and one of white.
If a Chapter orders 7 or more cords they become $13 each.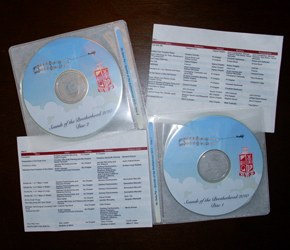 Music is what binds together every Brother of Mu Beta Psi. In 2010, Brothers Nick Rosencrans and Chris Ciarlariello put together a 2 CD set featuring music that involved Brothers. The songs came from college performing ensembles in which a Brother participated, recital recordings by Brothers, Chapter performances, even songs recorded by Brothers specifically for the CD.