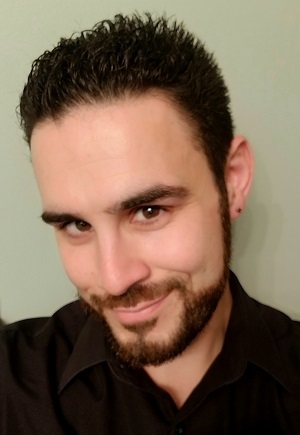 President: Garrett Cooperman (Nu)
Garrett Cooperman joined in spring 2007 at Nu Chapter in SUNY Oswego. He holds degrees in education, English, and education administration. In 2009 he joined the Alumni Association, became a National Officer for the first time, and helped found our National Scholarship. He is thrilled to lead the Alumni Association through 2022.
Garrett is a karaoke enthusiast and lyricist, dabbling in vocal percussion, and loves playing pots, pans, and other random instruments with his children. Garrett is assistant principal of A. L. Brown High School in Kannapolis, NC, and also teaches self-defense. He lives in the Charlotte, NC area with his wife, Sarah (an Alpha Chapter alum); their two kids; and their two doggos.
Feel free to reach out to Garrett for information on ways to get involved!
Vice President: Allison Udulutch (Rho)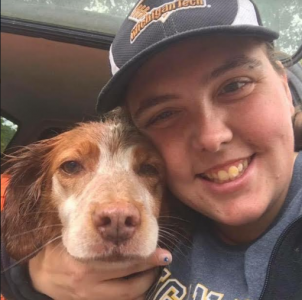 Secretary & Historian: Jackie Harms (Zeta)
Jackie Harms joined in Fall 2011 at Zeta Chapter at Michigan Tech in Houghton MI. She has served in several committee chairs and a one office at both the National and Collegiate level. In 2016 she joined the Alumni Association after graduating Michigan Technological University with a Bachelors of Science in Chemical Engineering and Minors in General Music, General Mathematics, and Bioprocess Engineering. She jumped head first into nationals and the alumni association and became the Chair of the National Scholarship Management Committee, and helped give our first ever National Scholarship. Since then she has been chair or on the committee and has served on several committees in alumni association, and is thrilled to help the Alumni Association through 2023. She loves to hunt, fish, craft (latch hook, paint, and sew for example), swim, and go on hikes. Jackie is now Stock Prep and Secondary Fiber Superintendent at Packaging Corporation of America (PCA) in Filer City, MI, where recently our CEO has signed a contract to ship the Covid-19 vaccines and also bartends on the side. She lives in Manistee, MI, which is known for its summer vacation. Her sister, when not in school comes and spends time with her. Hopefully she gets to explore the area more this summer!
Treasurer: Pat Zazzaro (Pi)
Pat Zazzaro joined in Spring 2016 at Pi Chapter located at Rutgers University, NJ. He has served in several offices throughout his time as a Brother. While at Pi, he served as Service Coordinator and Chapter President for multiple years. At the national level, he served as the National President where he helped lead efforts to standardize Fraternity language to remove outdated terminology to terms and titles that emphasize inclusion and oversaw two expansion efforts to Stetson University and a reactivation of our Chapter at Wofford College. He graduated from Rutgers University in the Spring of 2019 with a degree in Aerospace Engineering. He currently lives in New Jersey where he spends most of his time hiking outdoors or working as a Systems Integration and Test Engineer for Lockheed Martin Rotary & Mission System.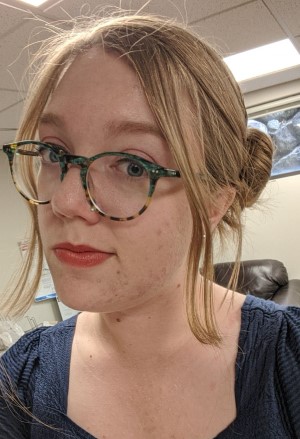 Member at Large: Sarah Gardner (Rho)
Sarah Gardner joined Rho Chapter in Fall 2014 with the Lovely Nuts. During their time as a collegiate they served as Music Committee Chair, Brother's Court Chair, and 2 terms as Chapter President. They graduated from NMU in Spring of 2019 and immediately joined the Alumni Association. They currently live in Salt Lake City, UT where they work as a Universal Financial Representative at a local Credit Union. Their favorite things are music, Criminal Minds binge watches, and their cat Snowball. Sarah currently serves as the Alumni Association's MAL and co-chair of the Outreach committee.